OpenOffice: Draw: Crop Images with Shapes
by
Mike Weber
Often when you crop images you would like to crop using different shapes. This can easily be done by opening OpenOffice Draw. Draw is a full featured image editing program.
If you want to use a shape to crop your images with, select the shape from the toolbar. Let's select the empty circle. It is important that you select the empty circle or ellipse and not the one that is filled.

Create the circle or ellipse beside the image and then drag it onto the image.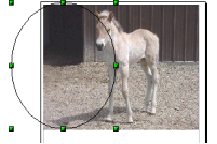 Manipulate your shape so that it will crop at exactly the location you want.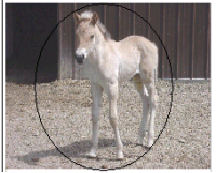 Once it is in position, choose Edit from the Menu bar and Select All. You need to have both the image and the shape selected. Once that is done choose Modify and Shapes and Intersect. When you click on Intersect it will crop the image to the shape you have selected.