HOWTO NTFS and CPU optimization on Fedora Core2
by
Vitor Domingos
on May 31, 2004
There are two things that I always want when I install Linux, to access my dual boot Windows partition and the optimized kernel. Now, in FC2 with my hardware (Centrino Laptop) and with my Windows XP partition, I have that wishes granted!
The 2.6 kernel series supports NTFS read and write (still experimental) and my Centrino CPU, so I'll try to write some notes to have the same in your computers.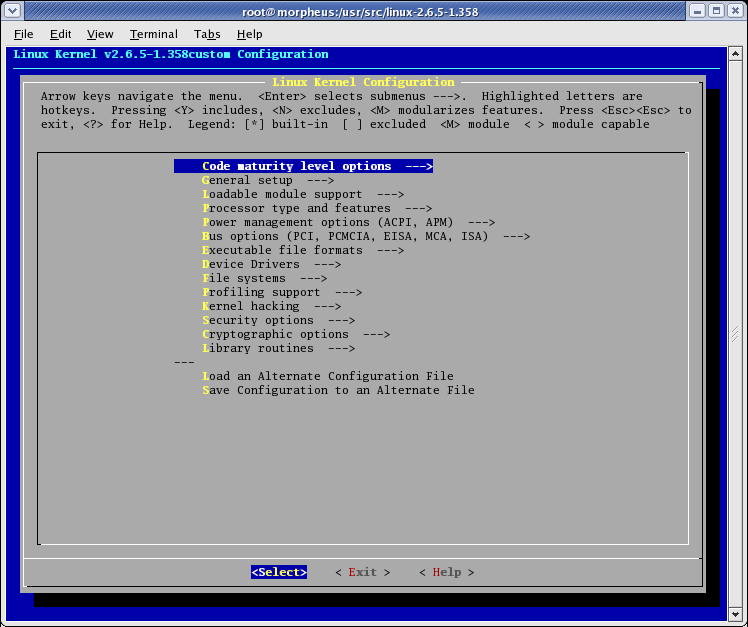 In order to load the current kernel options, go to "Load an Alternate Configuration File" and choose the current option, ".config".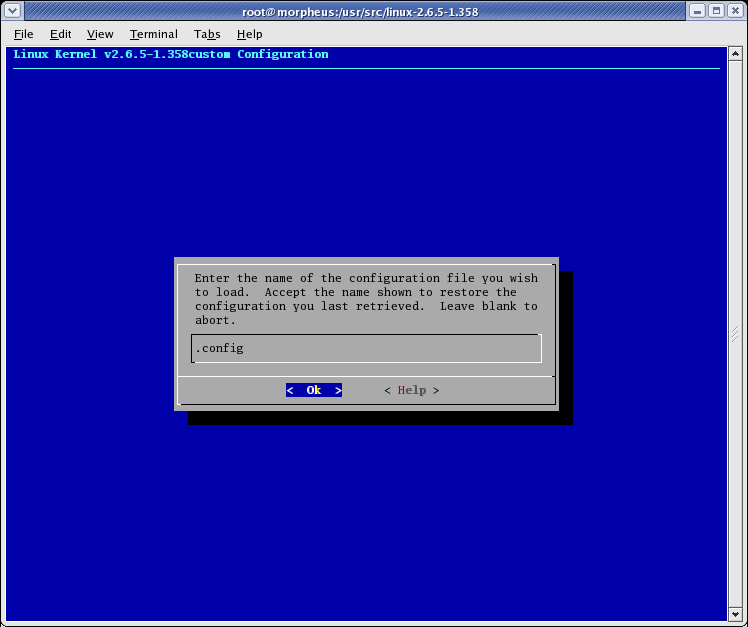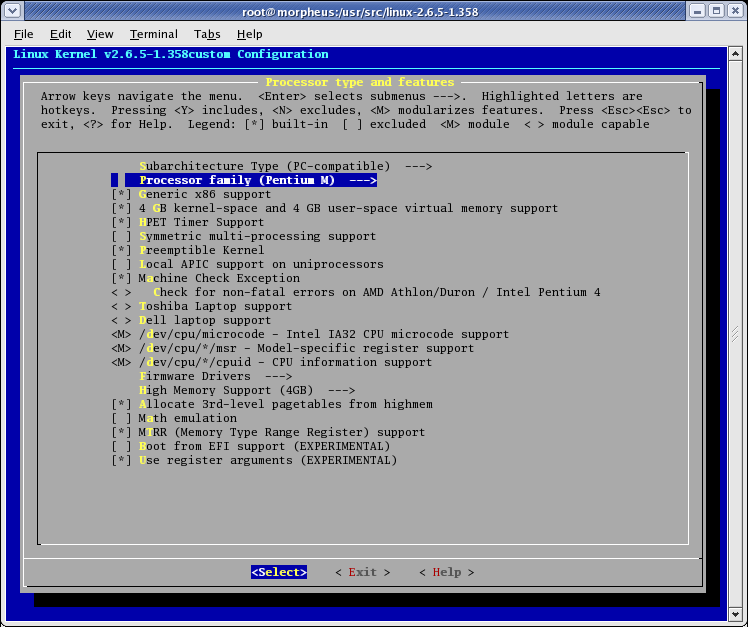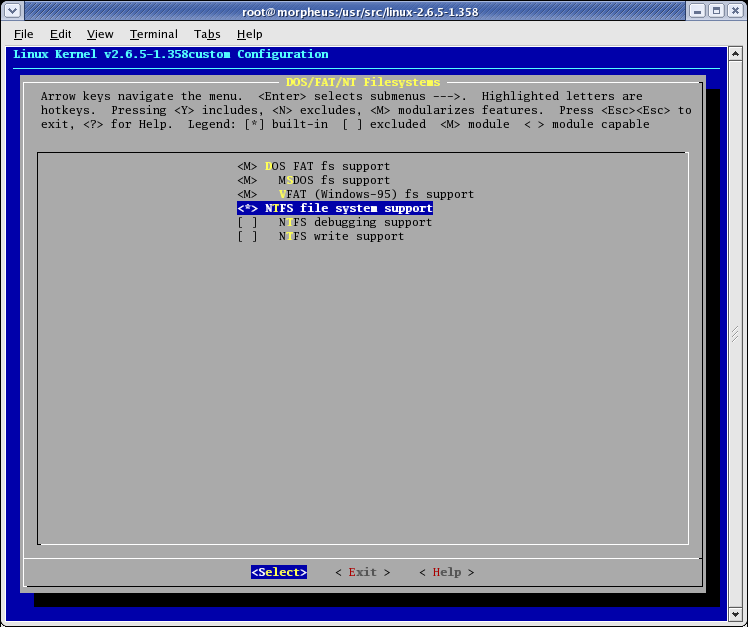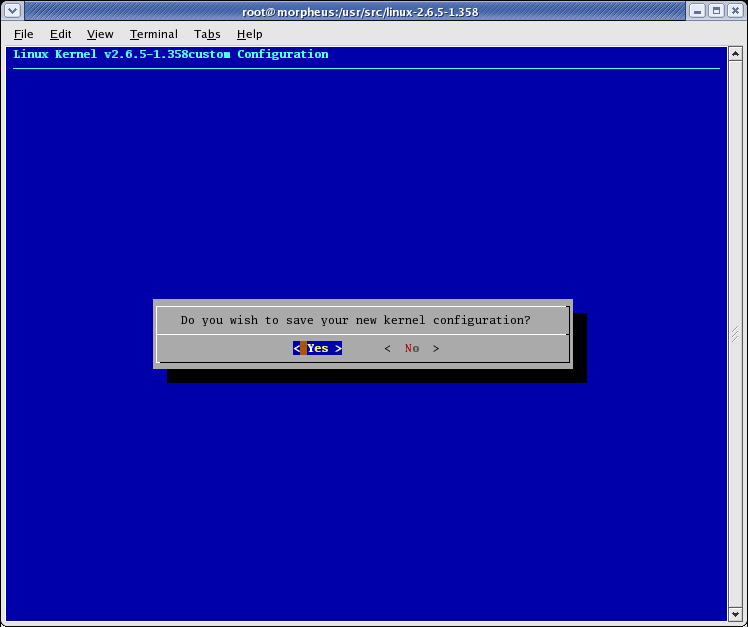 Reboot your system and on the grub load menu, choose your "2.6.5-1.358custom" kernel.

Congratulations, you have now the kernel optimized to your CPU and NTFS support to access your Windows partition.


To mount NTFS partitions, you can use the linux-nfts module mount documentation in http://linux-ntfs.sourceforge.net/info/ntfs.html
For my default Windows installed on hda1, I use the following "/etc/fstab".
LABEL=/ / ext3 defaults 1 1
LABEL=/boot /boot ext3 defaults 1 2
none /dev/pts devpts gid=5,mode=620 0 0
none /dev/shm tmpfs defaults 0 0
none /proc proc defaults 0 0
none /sys sysfs defaults 0 0
/dev/hda5 swap swap defaults 0 0
/dev/cdrom /mnt/cdrom udf,iso9660 noauto,owner,kudzu,ro 0 0
/dev/hda1 /home/windows ntfs ro,umask=0222,uid=vd
Change the "/home/windows" to your Windows mountable directory and the "uid=vd" to your user.